Teach English in China
Teach English (TEFL) in China
TEFL is a great opportunity to teach internationally and experience a fascinating culture in a well-supported, structured environment. All you need is a Bachelors degree and a willingness to teach! No prior teaching experience is required.
Edvectus has partnered with two large school groups in China to bring teaching opportunities to current and aspiring TEFL (English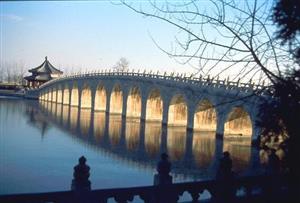 Foreign Language) teachers.
We have a choice of several options for anyone with a degree and TEFL certificate.
The Teaching Experience
You will be teaching in a private school or state school in China during reguilar school hours (eg. 8am to 4pm Monday-Friday) with only 18 teaching contact hours. The locations will be in Southern China, in the Guangdong province. Class sizes range from 15 to 35.
This is an excellent opportunity to travel the world, immerse yourself in a new culture, meet other travelers, make lifelong friends, and get some excellent experience that will look great on any resume.
Pay, Benefits and Support
Regular Monday-Friday term-time working hours
Insurance
Legal working visa
Free housing provided near the school
Airport pickup
Flight provided
Free Chinese language classes
Holiday bonus
Salary range is RMB 9,000 to RMB17,000 per month depending on qualifications and experience. (Approximate conversions of the salary to the most popular currencies are: USD 1325 - 2525; GBP 1000 - 1900; AUD 1850 - 3500; NZD 1945 - 3675)
The cost of living in China is much cheaper than in western countries, so you can save to pay off student loans or save to travel during or after your contract. China country is growing in every way possible at a breakneck pace, and opportunities abound to gain more experience, enroll in our training programs, get in-house teaching certifications, and grow with us!
Requirements
Teachers must meet the following criteria to be considered:
English first-language speakers from the USA, Canada, Australia, New Zealand, United Kingdom, Ireland or South Africa.
Bachelor's degree in any field from one of the countries above
TEFL certificate of 120 hours. Candidates who do not hold an appropriate TEFL certification must complete the course online 120 hours and will be reimbursed. It is okay to apply without a current certificate, but you will not be issued a work visa until your TEFL course has been completed. You must complete the course specified by the school. We recommend Bridge TEFL - you can get a discounted rate by clicking on THIS LINK.
Newly qualified teachers, teaching friends and new University graduates are welcome.
How to Apply
Fill out the form below and we'll review your information. If you're qualified, we'll be in touch soon to schedule a final interview with a school representative in China who can answer any further questions you have about living and working in China and at the school.
If your job offer is accepted, we'll provide you with your work visa and all further information to help you on your way. Simple!